March Newsletter | 2015
STAGES NEWS: Information, Resources & More!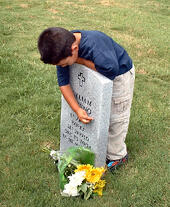 Helping Kids with Autism Understand Death
By Jenna Wharff, Ed.M.
Coping with grief from the death of a loved one is difficult for everyone. The idea of death can be particularly scary for kids, and the thought of not being able to see or talk to a loved one again may be confusing and overwhelming. Understanding and dealing with loss can be even more difficult for children with autism spectrum disorders (ASD). Read More ...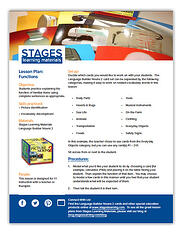 By Jenna Wharff, Ed.M.
This lesson plan practices sentence building, picture identification and vocabulary development. Students look at pictures of objects and describe the function of each item. Read More ...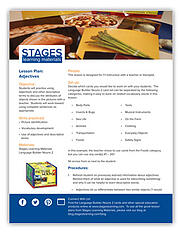 By Jenna Wharff, Ed.M.
This lesson plan focuses on using adjectives to discuss the attributes of common objects shown in pictures. Vocabulary development, picture identification and the use of descriptive terms are skills practiced. Read More ...
One of Parenting's expert-recommended iPad apps for autism, Endless Alphabet features words for every letter of the alphabet, but instead of the typical "A is for apple," "B is for boy" words, Endless Alphabet features words like "artistic," "gargantuan" and "nosey." It includes captivating animation and music that is easy to remember and makes learning fun and interactive.
Scientists Spot Gene Tied to Girls' Severe Autism
WebMD News from HealthDay; March 25, 2015, By Dennis Thompson
Researchers say they've discovered a new genetic cause of autism, singling out a rare gene mutation that appears to hamper normal brain development early on in powerful ways.
The gene, CTNND2, provides instructions for making a protein called delta-catenin, which plays crucial roles in the nervous system, said senior author Aravinda Chakravarti, a professor in the Johns Hopkins University School of Medicine's Institute of Genetic Medicine. Read More ...
Shine a Light on Autism on World Autism Awareness Day
Health24; March 18, 2015
Started eight years ago, the UN National Assembly unanimously voted to establish April 2nd as an annual day to globally commemorate autism, in order to "highlight the need to help improve the lives of children and adults who suffer from the disorder so they can lead full and meaningful lives." Read More ...