January Newsletter | 2015
January Newsletter | 2015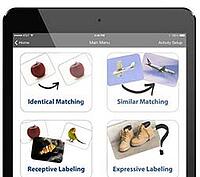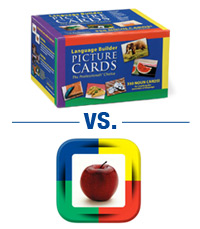 Flash Cards vs. iPad Apps: Which is Best?
By Hayley Vininsky, M.S., BCBA
All over the news, we see stories about kids with autism and their iPads. Rookie reporters tout the devices as "The Next Big Thing!" But where's the research backing their use for educational purposes for our students? In one word, nonexistent. As a doctoral student at Montreal's McGill University, I aim to change that. Read More ...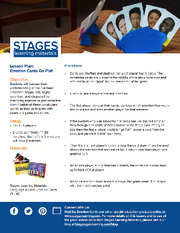 Go Fish with the Language Builder Emotion Cards!
By Jenna Wharff, Ed.M.
This month's lesson plan gives the classic card game Go Fish an emotional makeover! Students work on their expressive and receptive vocabulary and understanding of the five basic emotions, all while practicing social skills, taking turns, and following the rules of the game. Read More ...
Be sure to check back each month for a new lesson plan.
AUTISM IN THE NEWS
Signs Of Autism Missed More Than A Third Of The Time, Even By Spectrum Experts
Medical Daily, January 13, 2015, By Chris Weller
They say to leave things up to the experts. In this case, the experts at detecting autism may be the parents. A new study from Brigham Young University finds more than a third of psychologists failed to recommend a referral on the grounds that they believed the child they were observing was autistic. Read More ...
The US Is On The Verge Of An 'Autism Tsunami'
U.S. News & World Report, January 12, 2015, By Amir Khan
Autism is on the rise: More than 1.5 million people have the condition in the United States alone. But because the majority of these people are younger than 22, the country is on the verge of an "autism tsunami" that could leave thousands without the support they need as they become adults, according to Autism Speaks, an autism advocacy organization. Read More ...