August Newsletter | 2016
August 2016 Newsletter
STAGES NEWS: Information, Resources & More!
Strong Start: Back to School Tips!
Summer is an important time to take a break from school routines, spend time with the family, and explore extracurricular interests. However, the transition from the more laid-back schedule of the summer to that of the school year can be stressful for students and parents alike. This article offers tips to help you and your child with your back-to-school transition. Read More...
Lesson Plan: Building Vocabulary with U-Play Mat
In our newest autism and preschool lesson plan, students will use the U-Play Mat to practice identifying, categorizing, and communicating with vocabulary words. Each part of the lesson plan can be extended or shortened depending on the needs of the child.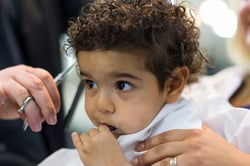 6 Strategies to Prepare Your Child for the First Day of School, Haircuts, Hospital Visits, And More!
Activities that are comforting, thrilling, or intolerable to people with autism can vary considerably from what a neuro-typical child or adult may experience in the same situation. Read More ....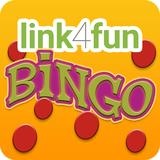 Caller's App for Picture Recognition Bingo Now Available!
Traditional classroom Bingo meets beautiful real-photo images! Now with a new digital twist. Bingo is a true favorite in the classroom and at home. Kids won't even know they're learning basic picture word recognition while they listen intently to match the beautiful photographs on their player's cards with the corresponding words spoken by the instructor or through the app. Download here!
Autism in the News:
Teen Runner With Autism Shatters 4:00 Mile Barrier
Runner's World, August 8. 
At the Sir Walter Miler meet on August 5 in Raleigh, North Carolina, 19-year-old Mikey Brannigan finished seventh in the mile in 3:57.58 and broke his previous personal best by more than 5 seconds. In doing so, Brannigan, who is on the autism spectrum, became the first person with a T20 paralympic classification, which refers to intellectual disability, to break the 4:00 barrier. Read More ...
One tech start-up's quest to build careers for people with autism
CNBC, August 23.
Evan Rochte graduated from college in 2011 with a degree in film production. He spent the next three years uncomfortably and unsuccessfully interviewing for one job after another. Then he stumbled upon a fledgling Southern California start-up called MindSpark. Since 2014, he's been thriving as a software tester. Read More ...